AC Joint Separation Treatment from Our Midtown Chiropractor
Shoulder injuries can make it hard for you to move your arm around, which can prevent you from doing your normal activities. AC joint separation is a common cause of shoulder pain that our Midtown chiropractor can treat. Find out more about shoulder pain and how chiropractic care at Rockefeller Health & Medical can help.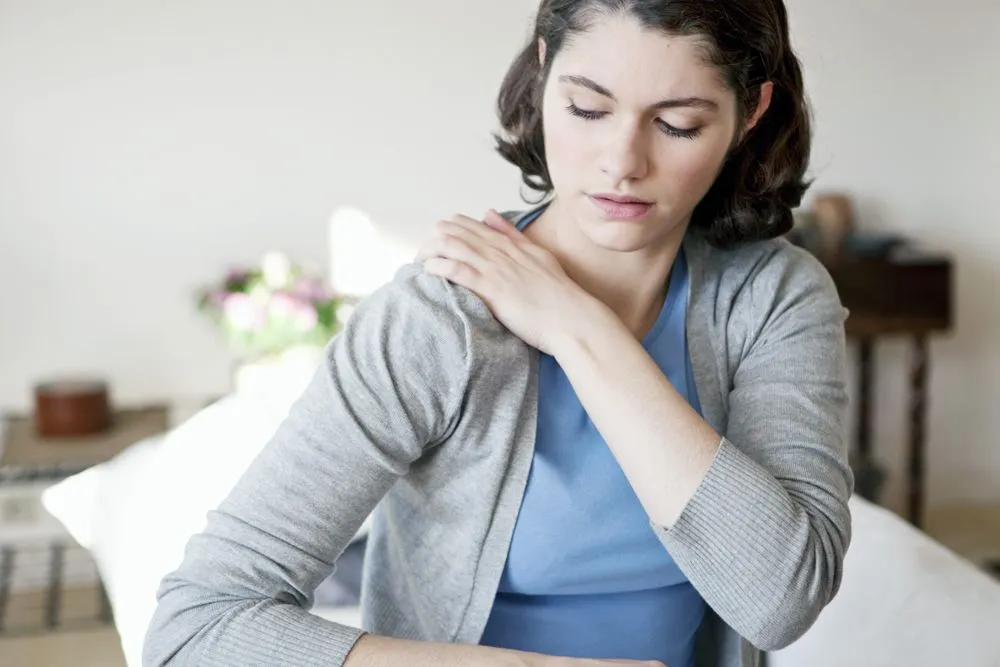 Causes of Shoulder Pain
A separated AC joint can cause shoulder pain that ranges from mild to severe. A separation in this joint, which commonly occurs with contact sports, is graded according to the severity of the injury. Grade I, which is the most common type, is considered mild, while Grade II is a partial dislocation with a torn acromioclavicular ligament. Grade III is a total separation of the AC joint. Grades IV through VI are more serious, although these are rare. Other causes of shoulder pain include torn rotator cuff injuries, sprains, strains, bursitis and sports injuries. Our Manhattan chiropractor in NYC will evaluate your shoulder injury in order to determine the most effective course of treatment for it.
Chiropractic Care for Shoulder Pain
When you have ongoing shoulder pain, it can interfere with your daily activities. At Rockefeller Health and Medical, we offer chiropractic care to treat AC joint separation and other causes of shoulder pain. This type of care involves using spinal manipulation to correct misalignments that result in shoulder pain. We can provide you with the care you need to fully recover. These spinal adjustments help relieve pain in your shoulder while also reducing your risk of dealing with persistent discomfort.
We also offer other comprehensive treatment services including acupuncture, sports medicine, physical therapy and more to deliver our patients the individualized care they need.
Benefits of Chiropractic Care
When you see our Rockefeller Center chiropractor for a shoulder injury, you can expect to have pain relief that allows you to get back to your usual activities. Chiropractic care helps you heal without the risks associated with surgical procedures and without a lengthy recovery time. Our chiropractor performs adjustments that support natural healing, allowing you to experience pain relief sooner. When your spine is in proper alignment, you can also expect to have a lower risk of developing chronic shoulder pain.
Contact Our Midtown Manhattan Chiropractor
If you are looking for a chiropractor in 10036 and the surrounding areas to treat a separated AC joint or other shoulder injuries, please contact Rockefeller Health and Medical to set up an appointment. Our chiropractor in Midtown Manhattan can provide you with effective nonsurgical care to ease pain from these types of injuries and lower the chance of having chronic pain occur. With our Rockefellar Center chiropractor, you can look forward to resuming your daily activities without experiencing ongoing pain.