Our Chiropractors in NYC Diagnose, Treat & Prevent Tech Neck
If you have a cell phone, chances are you've felt soreness and stiffness in your neck and shoulders from using it, at least on occasion. This modern day phenomenon, known alternatively as text neck or tech neck, can be problematic if left untreated. Our New York chiropractors at Rockefeller Health & Medical offer several natural solutions to help you start feeling better and be smarter about your use of smart technology.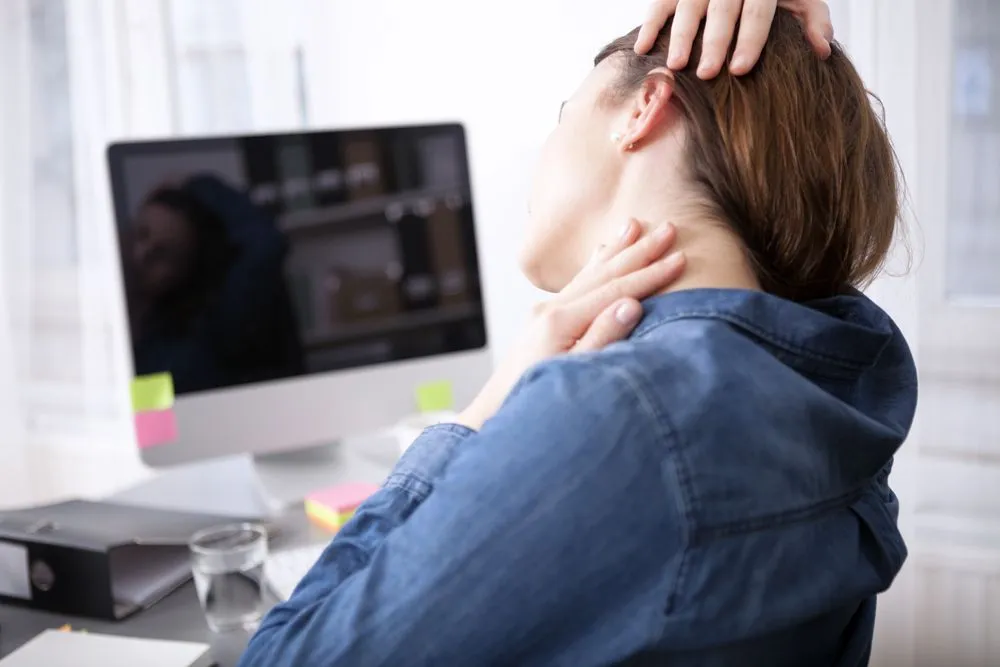 Signs & Symptoms of Tech Neck
Most of us stoop forward when we use our cell phones: our head is forward, our neck is bent, our shoulders are internally rotated. This prolonged and awkward posture can put a lot of strain on the tissues in our head, neck, and shoulders, leading to signs and symptoms such as:
Headaches
Dull and achy pain in the neck and shoulders
Muscle spasms and tension in the neck and shoulders
Numbness and tingling in the arms, hands, and fingers (if nerves in the cervical spine or shoulders are impinged)
Over time, chronic pain, altered muscle lengths, and even progressive arm weakness, nerve damage, joint inflammation, degenerative disc disease, and postural abnormalities can occur.
How our NYC Chiropractors Can Treat & Prevent Text Neck
Come see our NYC chiropractor at our clinic if you believe your cell phone use is causing you pain. We can offer you several natural solutions:
Raising awareness of your posture during cell phone use is key. We can perform spinal assessments to show you what your posture is and understand how it's affecting your health. We can then offer you specific tips on posture and ergonomics to correct these faulty movement patterns.
Chiropractic adjustments are useful for restoring the normal alignment of your joints and incidentally relieving abnormal areas of pressure on nerve roots and discs. Adjustments have also been shown to stimulate the nervous system-mediated release of natural pain-relieving chemicals in your body.
Acupuncture and massage therapy stimulates a number of healing processes, relieves tension in the connective tissues, and improves circulation.
Lastly, corrective exercises are useful "homework" for you to do outside the office. Specific movements and rep schemes are designed based on the goal of the exercise (from tissue healing to strength building to mobility enhancing) and are an essential component to restoring health to the connective tissues in your neck, shoulders, and upper back.
Contact Our Manhattan Chiropractor Today for Natural Help & Healing for Tech Neck
Contact Rockefeller Health & Medical now at (212)-388-5050 to schedule an appointment with a Manhattan chiropractor who can help you find relief from and effective solutions for your tech neck symptoms.