Chiropractic Care From Your Midtown Manhattan Chiropractor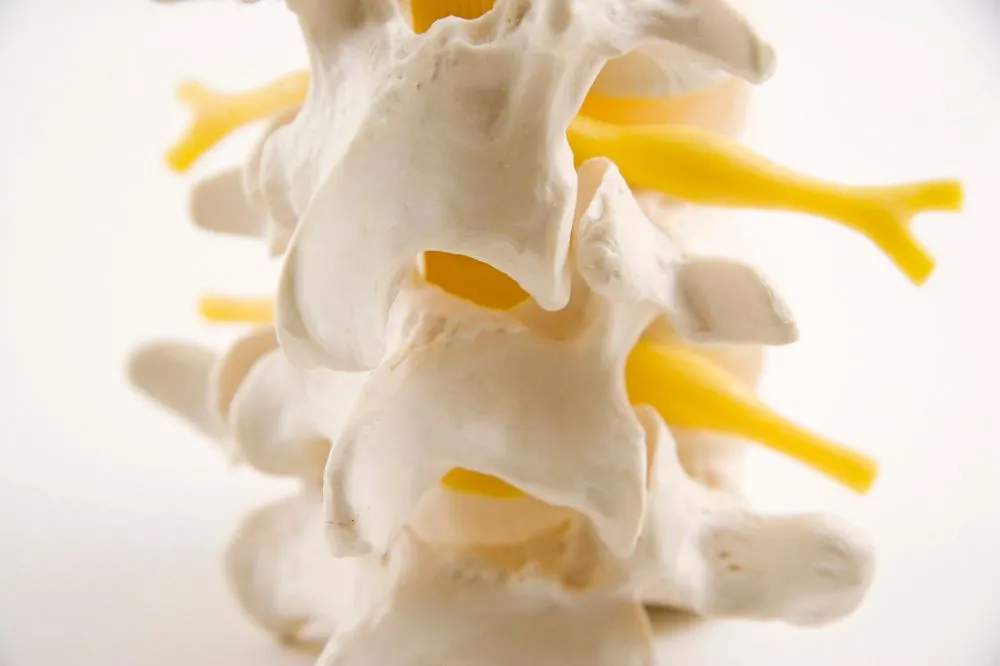 Welcome to Rockefeller Health & Medical! We're here to give you a completely natural solution to a wide variety of painful problems. Our goal is to improve your lifestyle and health as a result of giving you a pain-free existence without having to rely on injections, medication or surgery. If you're new to chiropractic care, you've naturally got questions about the practice. Here are some of the most common ones our newer patients have.
Chiropractor Talks About Chiropractic Care
One of the most common questions our patients have is about the difference between chiropractic care and traditional medicine. We like to emphasize the positive aspects of chiropractic medicine instead of making negative comparisons between the two. With chiropractic care, our chiropractic team uses spinal adjustments to correct misalignments that can affect every part of your body.
Your nervous system affects your whole being, from your toes to your head. If you have small misalignments in your spine, called subluxations, they can cause pain, poor health, or the inability to adapt to changing environmental factors. These misalignments affect your nerve impulses, which can prevent any portion of the body from being healthy and pain-free.
With chiropractic care, spinal adjustments will correct these misalignments, allowing your body to use its own power to heal naturally. We don't use drugs or surgery; we allow the body to heal on its own.
Common Problems We Treat
Nervous system conditions
Ankle and knee aches
Joint, ligament, and muscle disorders
Numbness and Tingling in arms and legs
Wrist and Hand pain
Herniated or bulging spinal discs
Sciatica
Recurring headaches and migraines
Back and Neck pain
Spinal conditions
The most common complaint we see in our office is lower back pain. Pain in the lower back can be caused by a number of reasons, from sciatic nerve troubles to troubles after an auto accident. It can also be accompanied by other pains such as neck, shoulder and arm pains.
Migraines are a certain type of headache with much more complicated causes than a simple sinus or stress headache. Migraines are typically severely painful and can include vomiting, nausea and sensitivity to light and sound. Migraines have many causes, and it's important for you to see your chiropractor to deal with them before they become more frequent.
Neuralgia is a certain type of pain connected to pinched, swollen or squeezed nerves. They can be moderately painful or severely painful enough to keep you off your feet and in bed.
In between each bone in your spine is a sort of bag containing a gel that cushions the space between the bones, called a disc. When discs wear out, they can bulge, protrude or even rupture, causing severe pain. Our chiropractor 10036 can determine the extent of the disc damage and can manipulate your spine to alleviate the pressure, allowing the disc to pull back into its normal position and heal in place.
Types of Chiropractic Therapies
The most common type of therapy we use in our office is spinal adjustments. This means gently manipulating the spine to help the discs move back into their correct positions.
For many painful conditions, our treatment of choice is heat and cold therapy. Alternating between heat and cold can help swelling to go down in affected tissues, allowing healing to progress more quickly.
Massage therapy is another common form of treatment used in our office. Massaging affected painful tissues can release tension, reduce swelling, and encourage quicker healing.
We believe in holistic healing, which means taking care of the entire body instead of simply treating painful joints and limbs after they've been injured. We often prescribe exercise regimens to strengthen muscle groups, which can prevent further injuries from happening.
The right diet, combined with other health practices, will help you to live a healthy and pain-free lifestyle. We can offer advice on the right types of food, as well as key supplements to be taken that help with increasing your body's ability to heal.
Along with all of our other types of treatment, we value education among the most valuable. Every time you visit our office you'll have the opportunity to learn how to live a better and healthier lifestyle. Whether it's a new way to do certain exercises or a list of new habits you should try to develop, our team is happy to help you learn something new every time you come into our office.
Schedule an Appointment with Your Midtown Manhattan Chiropractor
If you're looking for a first class chiropractic office in the heart of New York City, our professional chiropractic team is the answer to your search. We're conveniently located between 5th and 6th Avenue, right across the street from Rockefeller Center. We accept a wide variety of health insurance plans and have immediate appointments available. Call our office at (212)-388-5050 today.