Hand and Wrist Pain Treatment From Your Rockefeller Chiropractor
Wrist and hand pain has become a common problem. Repetitive motions involved in athletic or work activities can cause inflammation in the structures of these extremities. Carpal tunnel syndrome has become a common issue in the age of computers. Although conventional medicine has a number of treatments for these problems, many people prefer the drug-free, non-invasive techniques offered by chiropractic care. Rockefeller Health Medical can provide treatment of wrist and hand problems, so you can work and play more effectively.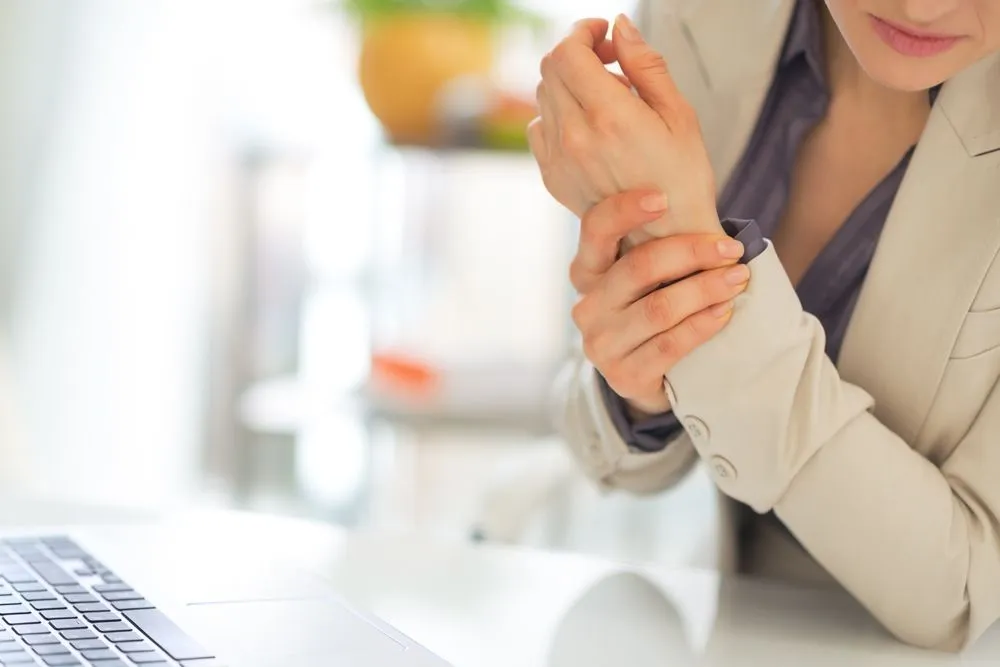 Common Problems That Affect the Wrist and Hands
Constant computer use has led to an increase in the number of cases of Carpal Tunnel Syndrome, a condition that causes a narrowing in the small space in the wrist. The narrowing can result in pressure on nerves that lead to the hand. Carpal Tunnel problems can lead to hand pain, numbness and feelings of electric shock in the fingers. Other wrist and hand pain can occur from pressure on nerves that run from the neck and spinal column to the hands. These problems can also cause pain, numbness and tingling. Sprains, fractures and dislocations can also occur in the wrist and hand structures.
Chiropractic Care for Wrist and Hand Problems
Chiropractic adjustments are used to improve the alignment of the neck and back, to relieve pressure on nerves that run down the arm and into the hand. Your doctor may also employ massage therapy as a method to improve circulation that aids soft tissue healing. Exercise therapy is used to strengthen muscles and improve range of motion in the hand and wrist. These therapies can be of significant help in relieving discomfort in the hand and wrist, as well as improving general function in these areas of the body.
Make Rockefeller Health Medical Your New York Chiropractors
Dr. Conte uses his years of experience to provide the highest quality care for his patients in Manhattan. Our facility offers a chiropractor near Rockefeller Center in midtown New York in the 10036 zip code, so you can conveniently get care whenever you need it. We offer individualized treatment plans, with your unique needs in mind, to ensure you can function at your best level. Call Rockefeller Health Medical today at (212)-388-5050 for an immediate appointment to learn more about the treatments that can help your wrist and hand pain.