Neck Pain Related to Pinched Nerves with our Midtown New York Chiropractor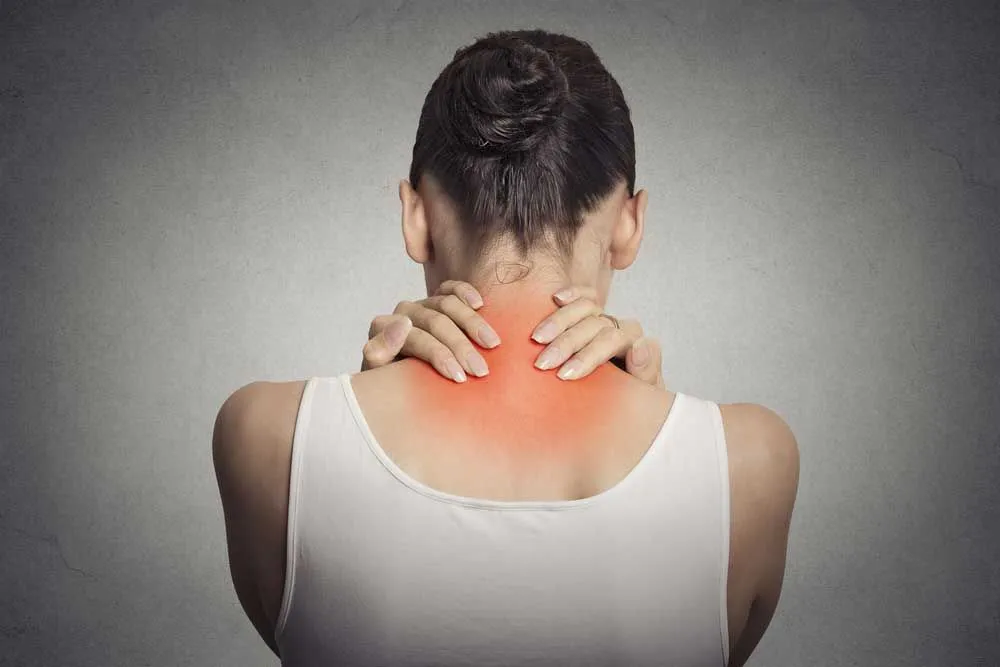 Have you ever had a sharp pain in your neck, numbness in your arm, or maybe even both? What about other symptoms in the neck, shoulder, upper back, arm, or hand? Dr. Anthony Conte is an NYC chiropractor who has helped hundreds of New Yorkers find some relief from symptoms related to pinched nerves in the cervical spine area.
Mechanisms of Injury: How Pinched Nerves Can Occur in the Neck
A pinched nerve in the neck, known clinically as cervical radiculopathy, can happen if a nerve becomes pinched or irritated by some tissue as it exits the spinal cord and branches off toward the structures it innervates in the upper body.
The following reasons are a few of the most common reasons why this might happen:
Degenerative changes in the spine ("wear and tear"), including the development of arthritic joints and bone spurs
Acute trauma, such as whiplash due to a car accident, sports injury, or fall
Muscle spasm
Herniated or bulging disc
Spinal joint

subluxation

(misalignment) or joint lock
Wondering if you have cervical radiculopathy? The following are some of the key signs and symptoms: numbness, weakness, and tingling in the shoulder, arm, or hand; pain and stiffness in the neck; symptoms that worsen when the neck is moved in certain ways.
5 Ways Chiropractors Can Relieve Neck Pain & Other Symptoms Related to Pinched Nerves
Chiropractors can offer a correct diagnosis to make sure that treatment is appropriately implemented. We can use special manual tests and history taking to help pinpoint exactly what's causing your dysfunction.
A doctor of chiropractic is highly skilled in manual therapy techniques to realign spinal bones and eliminate pressure on spinal nerves. Joint mobilizations, manipulations, and decompression may also impact the neurological system by modulating joint receptors and reducing the strength and frequency of pain signals.
Our midtown Manhattan chiropractor provides medical massage therapy to promote healing lymphatic drainage, oxygenated blood flow, and muscle relaxation.
Acupuncture triggers the release of natural analgesics and other healing processes to reduce inflammation and promote healing.
We can also train people with pinched nerves how to improve their body mechanics at work, in sport, and elsewhere in life in order to reduce continued strain on the affected nerves.
Schedule an Appointment with our Manhattan Chiropractor
Are you suffering from neck pain or other symptoms consistent with a pinched nerve? Let our midtown Manhattan chiropractor Dr. Conte help guide your own body back to health using completely natural, drug-free, and non-invasive treatments. You can find our doctor near Rockefeller Center, proudly serving the areas of 10017, 10019, 10020, 10022, and 10036.
If you'd like to schedule an appointment or learn more about our chiropractic care services, call Rockefeller Health Medical now at (212)-388-5050.