Headache Treatment From Your Midtown Manhattan Chiropractor
Headaches are a common occurrence for many Americans. Approximately 80% of people suffer from headaches at one time or another. But not all headaches are the same, and depending on the type you suffer from, there may be different approaches of a natural headache treatment available. Some common types of headaches experienced in NYC include: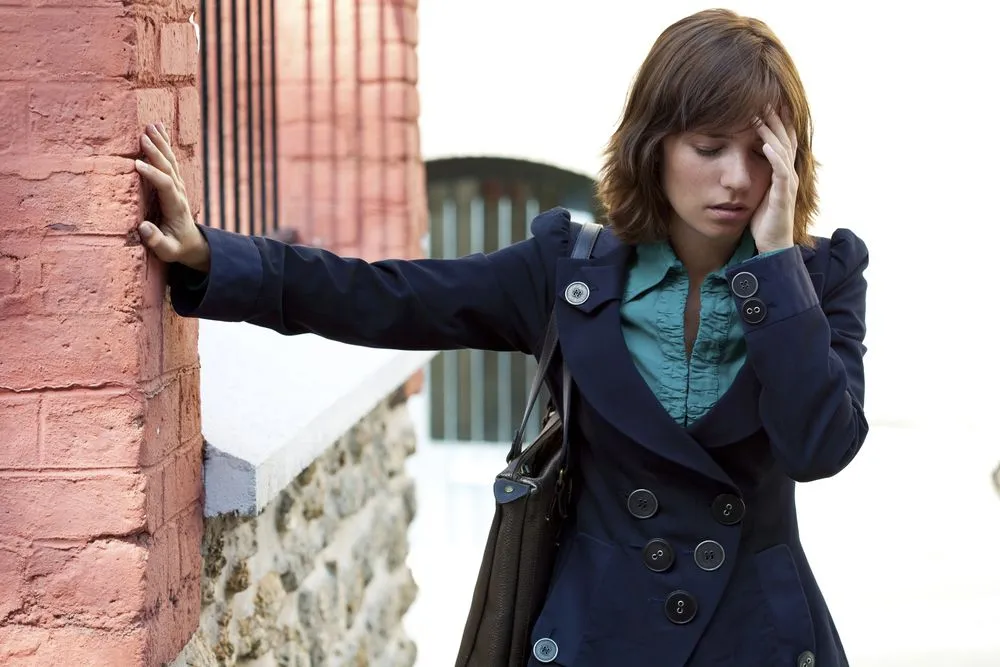 Migraine Headaches
Tension Headaches
Cluster Headaches
Sinus Headaches
Rebound Headaches
Migraine Headaches
Migraine headaches can be extremely uncomfortable a debilitating and often send the sufferer to see a Manhattan migraine specialist to try and get relief and resume some of the normalcy that migraines can take away. Some of the symptoms of a migraine headache include
Sensitivity to light and sound,
Nausea- including vomiting,
Concentration troubles,
and a pounding throbbing sensation
There are several different ways a headache doctor might approach treatment for these migraines, which are caused by brain activity and blood vessels within the brain. Some of these may involve medication or other treatments, which may or may not be effective, and could potentially cause side effects.
Care for migraines focuses on spinal manipulation to relieve tension and strain in the neck as well as nutrition/environmental evaluation to help you identify migraine triggers and form effective strategies to avoid those triggers.
Tension Headaches
Tension headaches are the most common type of headache and are usually caused by contracted muscles in the neck and head. Those with tension headaches experience mild to moderate pain. These headaches may be caused by a wide variety of factors, including, hunger, sleep deprivation, posture issues, stress, and anxiety --as well as muscle tension and spinal misalignment. For many, chiropractic care has proven to be a great natural headache treatment for tension headaches through the use of spinal manipulation to alleviate neck strain and tension. At Rockefeller Health Medical in Manhattan, NYC we go beyond just trying to stop the pain associated with a tension headache, but look closely at various lifestyle factors in order to help you prevent as many future headaches as possible.
Cluster Headaches
Cluster headaches are severe and very intense headaches, but less common than and not as long-lasting as other types. Sufferers complain of throbbing, piercing pain and a burning sensation - usually experienced on one side of the head. While the exact cause can't always be determined, there is a connection to the trigeminal nerve located in the face. Disruption of this nerve is sometimes the result of a misalignment located in the cervical region of the spine, making them highly treatable by chiropractors. Since quick relief is important with cluster headaches, it helps that Rockefeller Health Medical is centrally located in front of Rockefeller Center, and we usually have immediate appointments available.
Sinus Headaches
Side effects of inflamed sinuses may also be accompanied by a runny nose, fever, and face swelling. The headaches are a result of pressure building up in the face because sinuses are unable to drain properly. By manually adjusting the muscles in the face, our chiropractor at Rockefeller Health Medical in Manhattan can release much of the pressure and improve the drainage ability of the sinuses.
Rebound Headaches
Rebound headaches are a sort of a relapse headache caused by overdoing pain medication. The existence of rebound headaches is one more reason why it is a good idea to seek out a natural headache treatment, such as those provided by a headache doctor at Rockefeller Health Medical in Manhattan, NY. In addition to chiropractic services, we also provide other natural treatments, including sports medicine, massage therapy, physical therapy, and acupuncture. Headaches can also be caused by overusing pain medications, and are a sign of withdrawal.
Schedule an Appointment with Your Midtown Manhattan Chiropractor
If you suffer from any of these types of headaches, our chiropractic team at Rockefeller Health Medical, is committed to doing everything we can to help you with the immediate pain and discomfort you feel, as well as looking at any adjustments you can make to your nutrition, sleep patterns or other lifestyle factors that may be contributing to your headaches. Many others have come to count on us and trust in our quality treatments, as assessed by excellent reviews on both Yelp and Google+. To learn more about how we can help your headaches or other types of aches and pains contact us at (212)-388-5050 to schedule an appointment.