Sacroiliac Joint Dysfunction with Your Midtown New York Chiropractor
Connecting the sacrum with the right and left iliac bones are the sacroiliac joints. The sacrum itself is located under the lumbar spine and is a bone that has a triangular shape. And while many of the bones located in the spine perform mobile functions, the sacrum does not. Instead, it consists of five vertebrae that do not move. And because the sacroiliac joints attach the spine to the pelvis, they have a lot of weight they must support, especially when standing erect. As a result, such a large amount of stress can cause the cartilage in these joints to tear. Having to support so much weight can also lead to arthritis.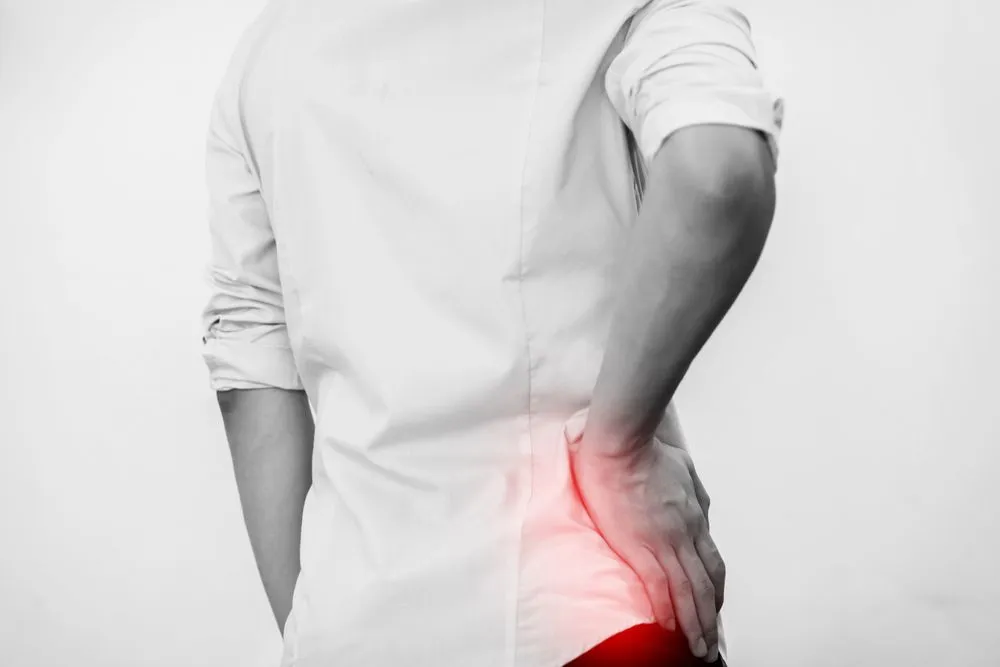 If you are enduring pain due to sacroiliac joint dysfunction, it is crucial that you seek treatment from a Midtown doctor as soon as possible. In fact, you will find that chiropractic care can be of the utmost value. A chiropractor can create a customized treatment plan that includes chiropractic care and physical therapy. Come to the Rockefeller Center today to meet with chiropractors who can help treat your sacroiliac joint dysfunction.
Understanding Sacroiliac Joint Dysfunction
There is a long list of names for sacroiliac joint problems:
• SI joint dysfunction
• SI joint strain
• SI joint syndrome
• SI joint inflammation
• Sacroiliac joint dysfunction
Regardless of the exact strain, syndrome, or dysfunction, though, all of these conditions can lead to extreme pain. Some of the most common symptoms associated with sacroiliac joint dysfunction include joint tenderness, limping, joint redness and swelling, back pain, stiffness, and weakness.
Common Causes of Sacroiliac Joint Dysfunction
There is a layer of cartilage that covers the bone in the sacroiliac joints; this cartilage enables movement and absorbs shock that occurs between the bones. As the cartilage starts to wear or becomes damaged, this will lead to the bones rubbing against one another; this leads to the development of degenerative arthritis. In fact, degenerative arthritis is the most common cause of sacroiliac joint dysfunction.
Another cause of sacroiliac joint dysfunction is pregnancy. The extra weight added during pregnancy can place additional stress on the joints. Also, during pregnancy, the body releases hormones that cause ligaments to become more relaxed. And while this is essential for preparing the body for childbirth, it can also lead to increased stress on the sacroiliac joints.
Schedule an Appointment with Your Manhattan Chiropractor
If you are suffering from sacroiliac joint dysfunction, it is important to receive treatment as soon as possible. When you are looking for treatment near NYC, make sure to contact a chiropractor at the Rockefeller Center. Serving a variety of areas -- 10022, 10019, 10036, 10020, and 10017 -- the Rockefeller Center has qualified chiropractors to meet all of your treatment needs. Call us today at (212)-388-5050 to schedule an appointment.