Our Midtown Chiropractor Can Help Ease Frozen Shoulder Syndrome
Those who have experienced frozen shoulder syndrome know how it can hamper your daily activities and cause you pain. Frozen shoulder syndrome is also known as adhesive capsulitis of the shoulder. Our Midtown chiropractor, Dr. Anthony Conte, heads Rockefeller Health & Medical in New York and provides chiro services to help ease the pain of patients suffering from this impairment.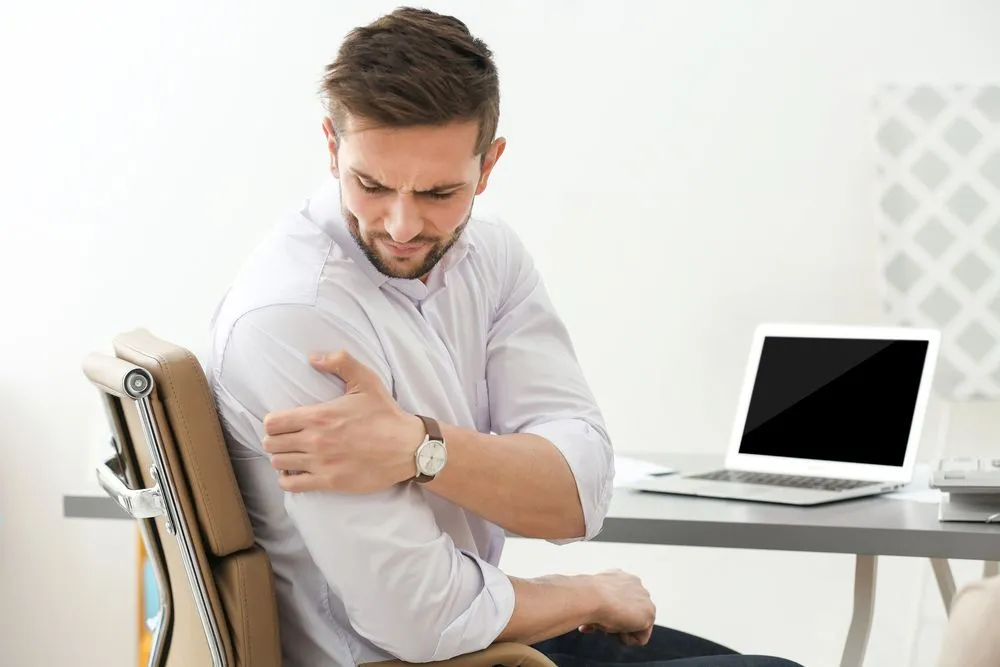 What Is Frozen Shoulder Syndrome?
Frozen Shoulder Syndrome affects the ball-and-shoulder joints, which is comprised of the collarbone, upper arm, and shoulder blade. Fibrous tissues or ligaments create a shoulder capsule that attaches the bones to each other. If the shoulder capsule becomes inflamed, it can result in producing thick scar tissue, which causes tension in the ligaments.
This tightness in the bands of tissues will restrict the movement of the shoulder, which can lead to a decrease in the lubricating fluid called synovia, causing even more repression of the individual's range of movement. In most cases, frozen shoulder syndrome usually starts subtly; however, without treatment, it can progress until it results in debilitation.
What Are the Symptoms?
The symptoms of adhesive capsulitis of the shoulder include three stages:
Freezing stage - Pain which increases at nighttime, the sensation lasts for several months; you may have great difficulty moving your shoulder
Frozen stage - The pain subsides, but your shoulders may feel extremely stiff and you may have problems performing the simplest tasks
Thawing stage - Finally you can move your shoulder more without wincing in pain because your flexibility is improving
What Can Trigger Frozen Shoulder Issues?
Some factors that can cause this debility in people include those with post surgery issues, a broken arm or damage to their rotator cuff. Frozen shoulder syndrome occurs commonly in people with diabetes and people who have kept their arm immobilized. Stroke victims have a high risk for developing this ailment.
How Our NYC Chiropractor Can Offer Relief for Frozen Shoulder
Dr. Conte is our knowledgeable NYC chiropractor, who applies customized chiropractic treatments for the alleviation of shoulder pain. After gathering information about your shoulder and checking out your range of motion, he will then use various methods, such as gentle manipulation, restorative massage, acupuncture and introduce special exercises to enhance your healing process.
Contact our NYC Chiropractor in Midtown Manhattan
If you are dealing with frozen shoulder pain, please do not hesitate to get in touch with Rockefeller Health & Medical serving 10036 and the surrounding areas of Midtown, Midtown East, Midtown West, and Rockefeller Center. Dr. Anthony Conte and his professional staff are ready to assist you in getting back on the road to recovery. Feel free to book an appointment today, by calling us at (212)-388-5050.