Herniated Lumbar Disc Treatment at Our Clinic Near Rockefeller Center
The most massive part of the spinal column, the lumbar spine and its discs support the full weight of your trunk and upper extremities, at the same time absorbing shock as you jump, walk or run. Sometimes the pressure gets to be too much for a lumbar disc under extraordinary amounts of stress, causing its outer casing of cartilage to herniate or rupture. The fluid inner material of the disc (which lends it its springiness and cushioning power) may then be pushed out onto surrounding nerve roots or spinal cord tissue.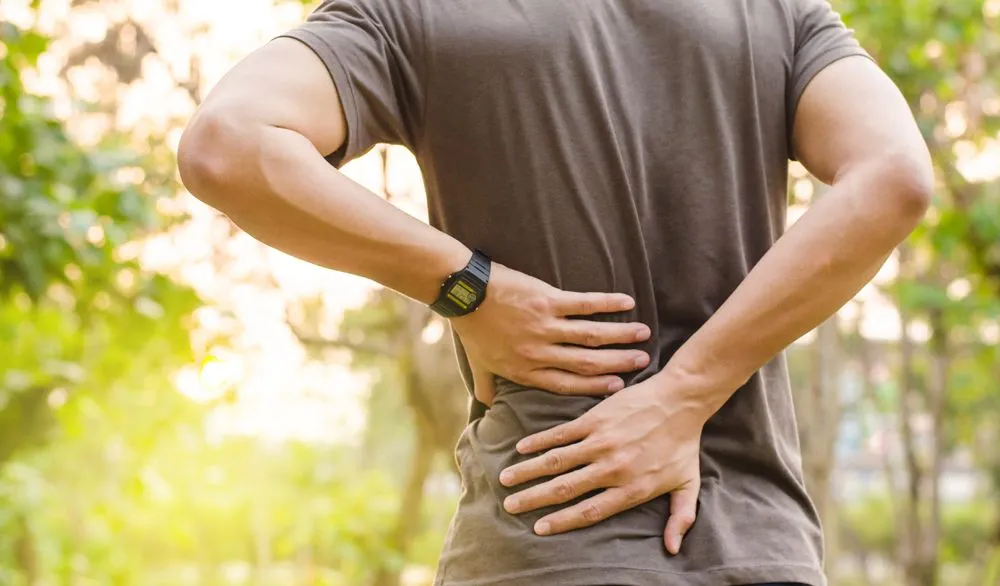 Not only does this inflammatory substance cause pain at the point of the herniation, but the pressure exerted on nerve tissue can cause a variety of serious neurological problems. The most infamous complication of a herniated lumbar disc is sciatica, the impingement of the nerve roots for the massive sciatic nerve. This can affect nerve signaling throughout the lower back and leg, producing low back pain and pain, numbness, weakness, or "pins and needles" in the affected leg.
A herniated lumbar disc may start out as a bulging disc that has lost some of its height due to the combination of pressure and loss of hydration over the years. Unwise heavy lifting practices, obesity, smoking, and lack of exercise are other risk factors. Herniated discs can also be sustained in an acute impact, such as a fall, sports injury or auto accident injury.
Safe, Effective Therapy From Our NYC Chiropractors
If you dread the idea of a doctor performing major surgery on your herniated disc, rest assured that most herniated discs respond to non-invasive techniques such as chiropractic care -- so pay a visit to our chiropractors at Rockefeller Health & Medical near Rockefeller Center. Your NYC chiropractor at our clinic can combine flexion distraction techniques with manual chiropractic care to take pressure off of your nerve tissue. Physical therapy may also be useful for strengthening your lower lumbar muscular support. Your Midtown doctor at Rockefeller Health & Medical can create a chiropractic and physical therapy plan just for you.
Lasting Back Pain Relief for the 10022, 10017, 10020, 10036 and 10019 Areas
If you live in anywhere in the 10022, 10017, 10020, 10036 or 10019 area code and you're plagued by back pain from a herniated lower lumbar disc, you'll find the answer to your misery right here at Rockefeller Health & Medical. Call (212)-388-5050 for an appointment with either chiropractor at our Midtown clinic. We can help you get your lower back back in order!