Scoliosis and Kyphosis Treatment with our Midtown New York Chiropractor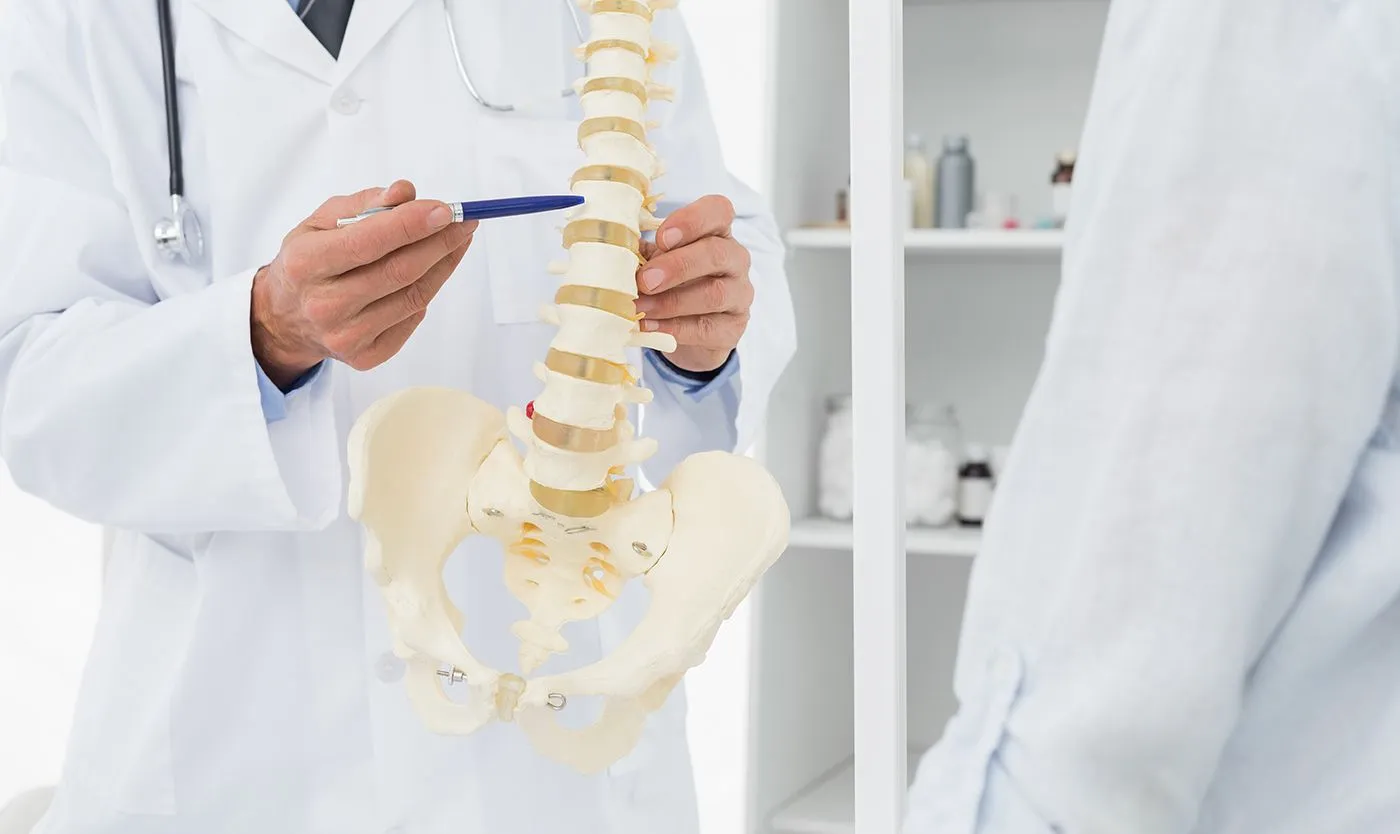 At Rockefeller Health Medical, our staff delivers advanced chiropractic care to hundreds of New Yorkers who are a part of this cohort.
Scoliosis & Kyphosis Explained
The terms scoliosis and kyphosis refer to particular types of curving in the spine. Of course, your spinal column should have both front-to-back and side-to-side curves when healthy, but if any of these curves become excessive, problems can develop.
Scoliosis refers to an abnormally large side-to-side curve, often described as S curve. Kyphosis is actually a normal backward curvature of the spine typically found in the thoracic area of your back, h, wever if this curve becomes excessive it can lead to the appearance of a hump or "hunch back."
These abnormal curves can be caused by a number of factors, such as congenital defects or the presence of other underlying diseases (e.g., cerebral palsy, severe osteoarthritis, or muscular dystrophy). In many cases, a person's scoliosis is idiopathic, meaning there is no clear cause.
An excessive kyphotic curve can also be caused by poor posture: spending years and years hunched over a computer, desk, or even smart phone, for instance.
Signs & Symptoms of a Scoliotic or Extreme
Kyphotic

Curvature in the Spine

As mentioned, excessive kyphosis in the spine can lead to the appearance of a hunchback (you may have heard of it before as dowager's hump). Likewise, scoliosis can sometimes lead to the appearance of a postural asymmetry, like uneven shoulders, hips, or leg lengths. In severe cases, scoliosis can impair a person's ability to walk or even breathe.

In many cases, however, you may not be able to tell by looking at someone if they have an abnormal curve in the spine. Instead, they may simply have a variety of symptoms including neck pain, back pain, stiffness, and decreased range of motion. Children with scoliosis may have trouble participating in physical activities.
How Our Chiropractor Near Rockefeller Center Helps People Living with Scoliosis & Kyphosis
Neither scoliosis nor kyphosis can generally be "fixed" with the exception of surgical intervention (which is typically reserved for the most severe cases) or perhaps serial bracing. What's more common is helping people with scoliosis and kyphosis learn to manage their unique spinal anatomy and minimize any associated signs or symptoms.
Chiropractors are an excellent resource for people with spinal problems. We can offer gentle adjustments (when indicated) that can maximize alignment of spinal joints and relieve pain. We can also teach corrective exercises to maximize the strength and endurance of supportive postural muscles.
Additional services, like physical therapy, massage, and acupuncture can help relieve symptoms and maximize a person's tolerance to functional activities at work, school, and home.
Scoliosis or Kyphosis Run in Your Family? Contact Our Doctor of Chiropractic Near Midtown Manhattan For Natural Back Pain Relief
Does your child need a scoliosis screening, or help managing a spinal condition? Do you have kyphosis and are looking for ways to feel and function better? Contact Dr. Anthony Conte at Rockefeller Health Medical. Dr. Conte is a leading NYC chiropractor serving the midtown areas of 10036, 10020, 10019, and 10017 and other Manhattan communities.
Call (212)-388-5050 now to schedule your appointment.